Special Ikebana Experience for Tourists was started. I prepared 3 different courses, Fun Ikebana Experience for 75 mins at Ryokan ( a traditional Japanese Inn), Jumping in a regular Ikebana class, and Intensive Ikebana Lessons for 3 hours.  If you have time to explore Nezu downtown area, I strongly recommend the first course, Fun Ikebana Experience at Ryokan.
As for 3 courses, please check this page. http://www.atelier-soka.com/for_tourists.html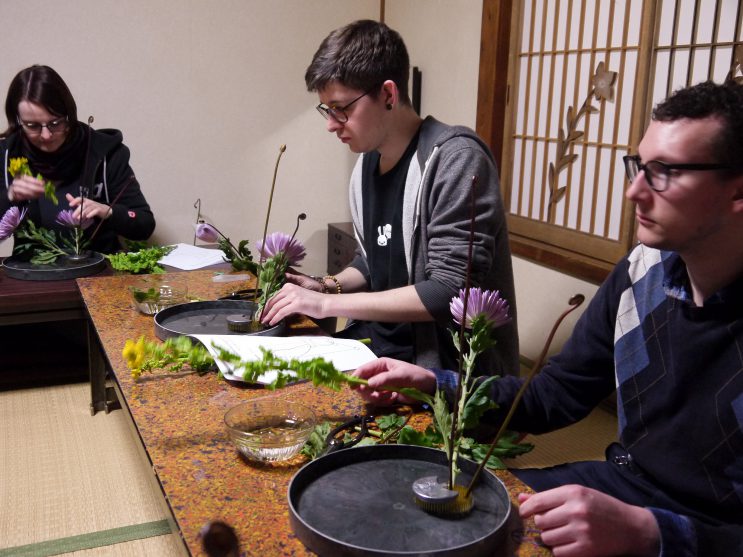 The location of "Fun Ikebana Experience for 75 mins"  is perfect!  HOUMEIKAN MORIKAWA BEKKAN has more than 60 years and you can enjoy the beautiful retro architecture as well as Ikebana.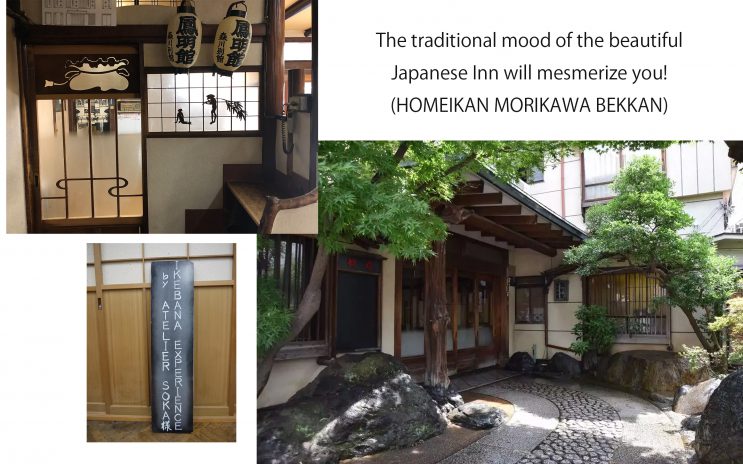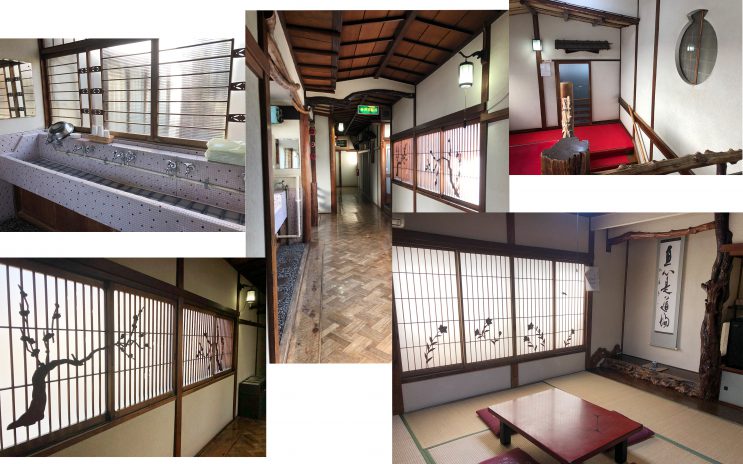 You will relax at a traditional Tatami room and enjoy arranging Ikebana, then you will take a picture at Tokonoma (a special alcove that shows hanging scroll in Tatami room)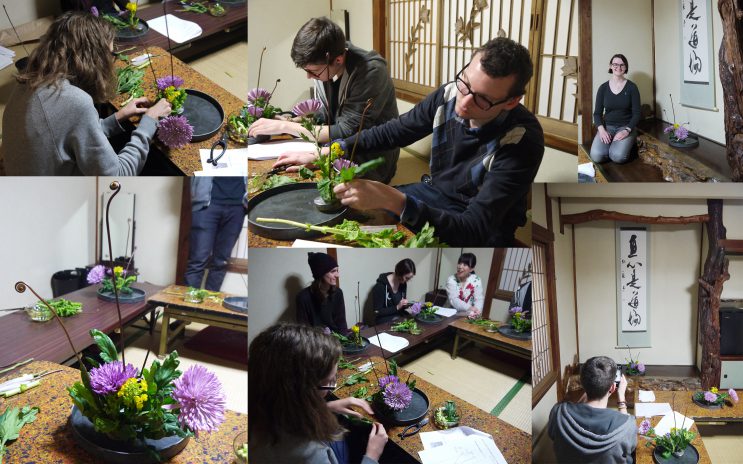 These are the photos that recently students of Japanese language school tried to create Ikebana.
You can book and pay with credit card on Internet. The booking page is here. The booking page for Fun Ikebana Experience
Of course you can stay that beautiful Ryokan, HOUMEIKAN MORIKAWA BEKKAN.  Here is the page on Hotel.com about the Ryokan.
Why not give this fantastic experience a try if you are in Japan?