My appearance on TV
I was teaching "How to arrange flwoers" especially for beginners on TV. That program was already on air and it's only in Japanese, but you can see the program here, the link below.
At first all the guest who are in studio, a powerful politician,  an actor,  2 comedians, and so on, try to arrange flowers and feel how difficult it is. All vases are moved from my class, but they are chosen in one point that beginner can see them in a common interior shop, not in a special Ikebana shop. My all favorite vases were cancelled by TV staff as they looked like so professional.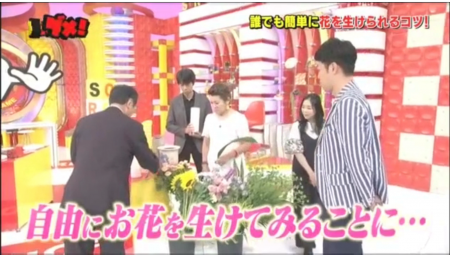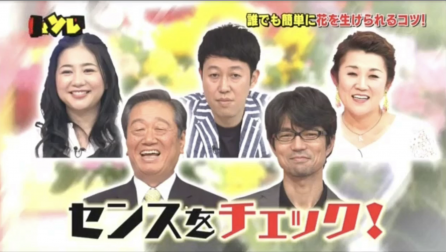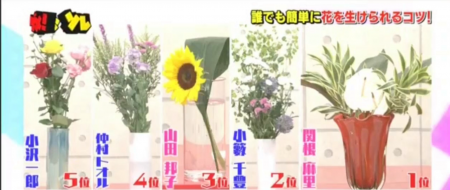 The famous politician used a blue vase, so that container is now the most popular vase in my class as  "A container of power broker"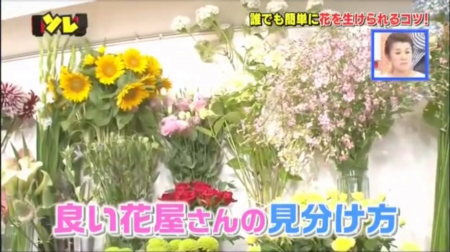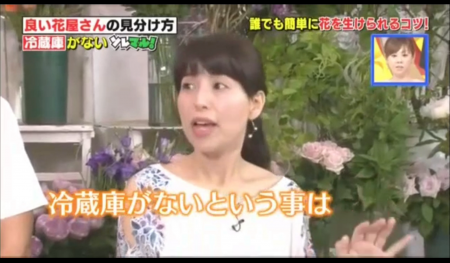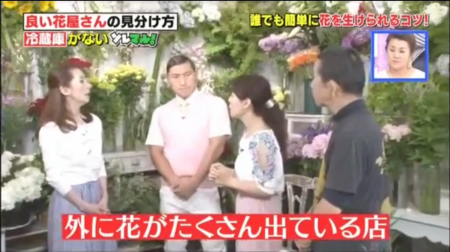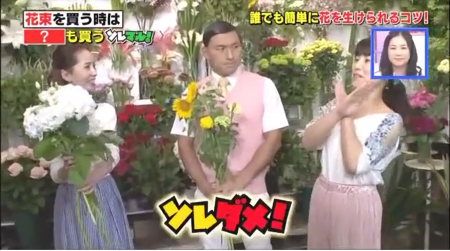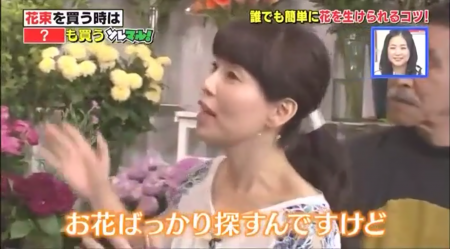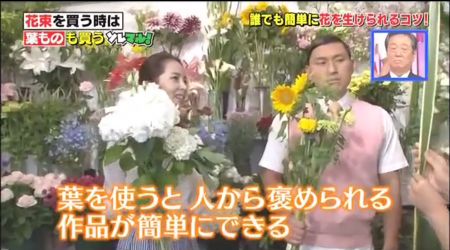 The first  location place is a flower shop that I always order flower materials for my Ikebana class. I talk about how to judge the quality of a flower shop and how to select flower materials effectively. In Japan, as you know the situation will be different in each country, a flower shop that has a small cooler, not a big cooler, is a good shop. They are confident to sell out all flowers quickly and that means there are few old and bad flowers in that shop. As for selection of flowers, I recommend to buy leaves and branches in addition to flowers. They can add movement and tension to an arrangement easily.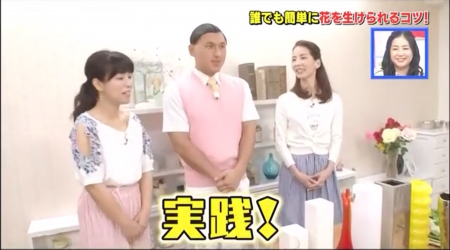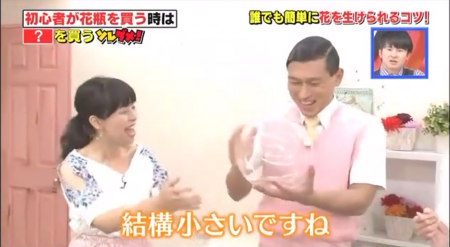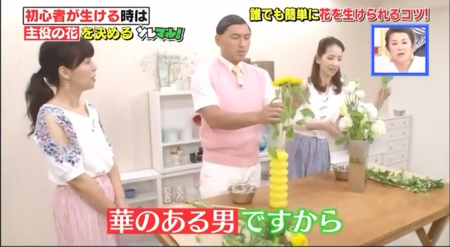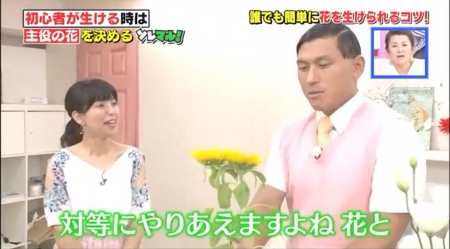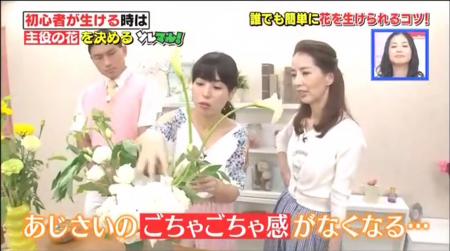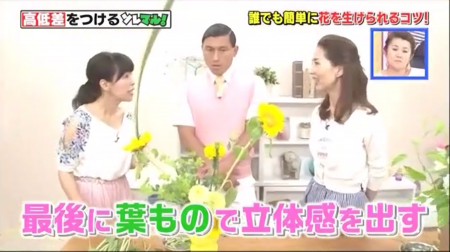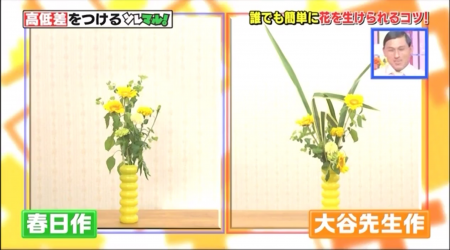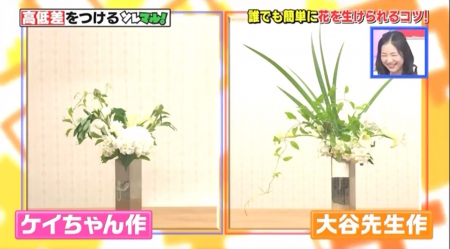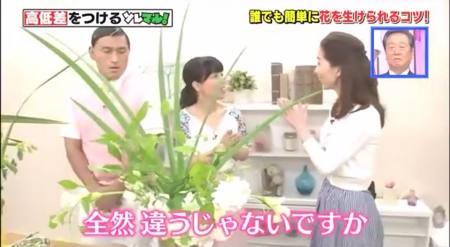 We move to my Roopongi class and Mr. Kasuga( a famous comedian) and Ms.Kei ( a horribly popular singer) try to arrange flowers after their choice of vase. I tell that a transparent glass container is difficult especially for beginners. We have to care about inside of vase because we can see everything inside of it. Opaque vases are better. We talk about how to decide the length of flowers and how to arrange them to catch eyes of  viewers.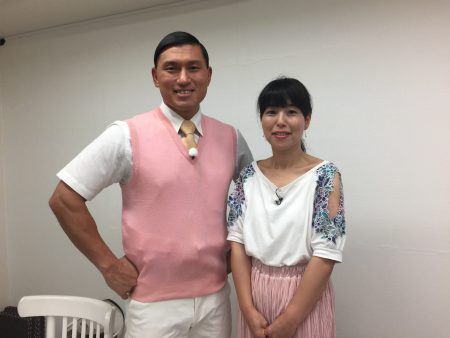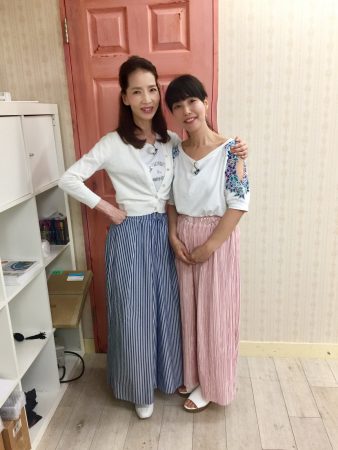 With Mr.Kasuga and Ms.Kei. They are friendly and lovely persons and I felt relaxed with them when we were shooting.  Appreciate their generosity and kindness.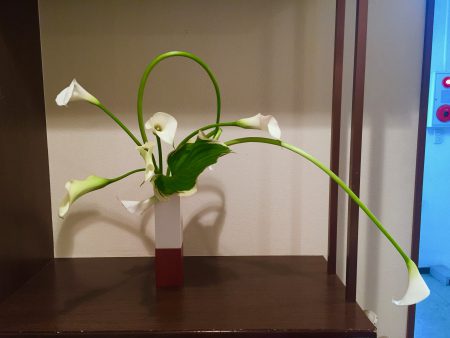 I arranged a lot as examples to show how to manipulate flowers. But we cannot put a lot of information in a short time, so almost my Ikebanas were remained on the shelves. Yes, it happens. Anyway taking part in a TV program was exciting thing for me.