Bamboo works in drama shootings
I'd like to talk about drama shooting more as I made more than 170 works.  Today I'd like to explain my bamboo woks in the drama.  I belong to Sogetsu school and they say there are more than 500 schools in Ikebana world. As for Sogetsu school, we are good at using bamboo a lot.  Since the 3rd headmaster, Hiroshi Teshigahara, found the new way of using bamboos, all the members of Sogetsu school are mesmerizing at diversity of bamboos.
Assuming that here is a beautiful hotel lounge where Ikebana artists are charged in all decoration, I decorated a huge space with a lot of bamboo works.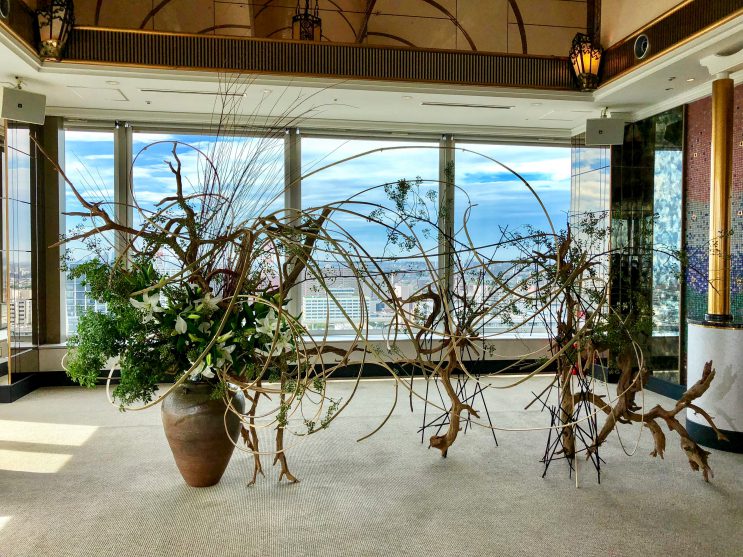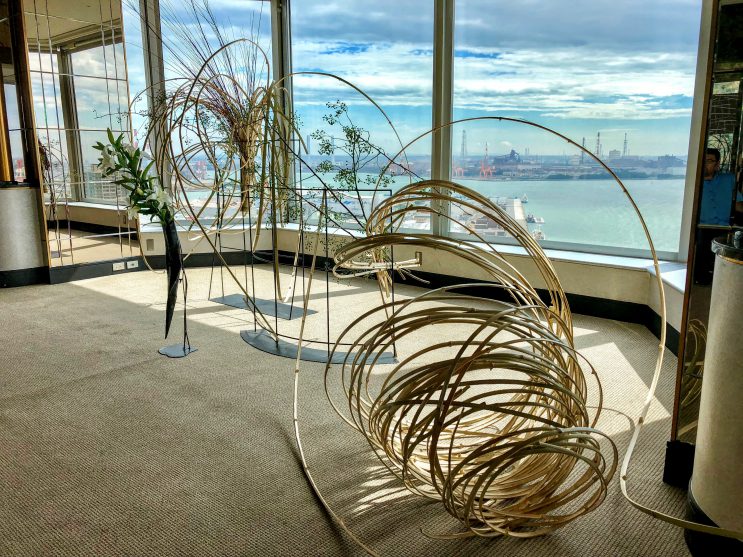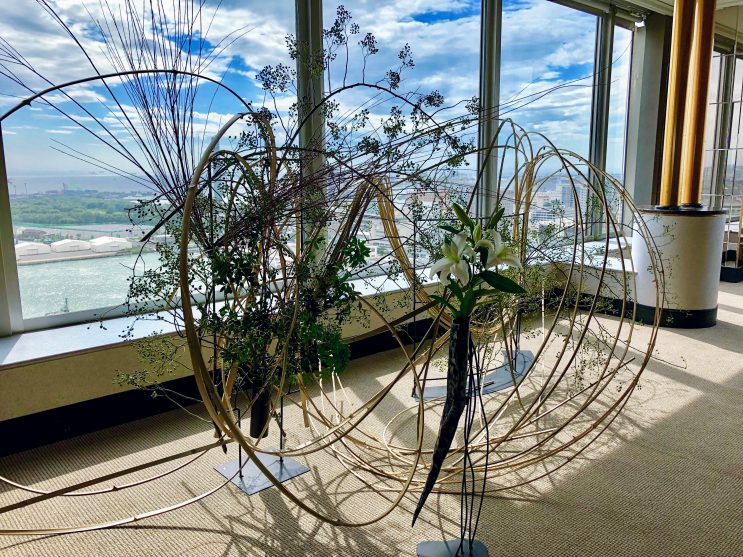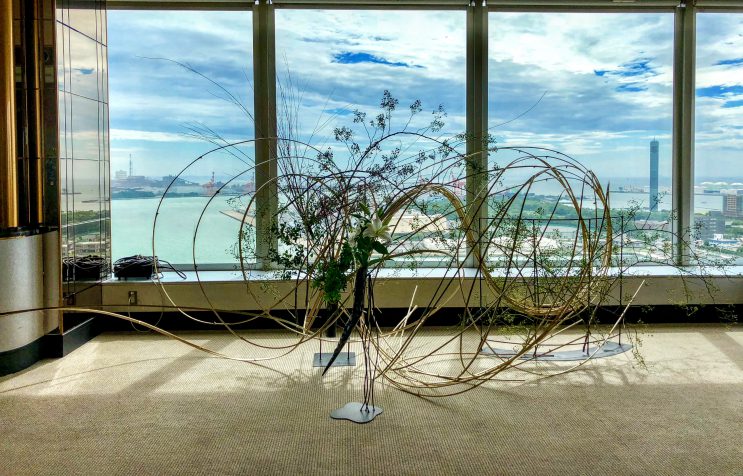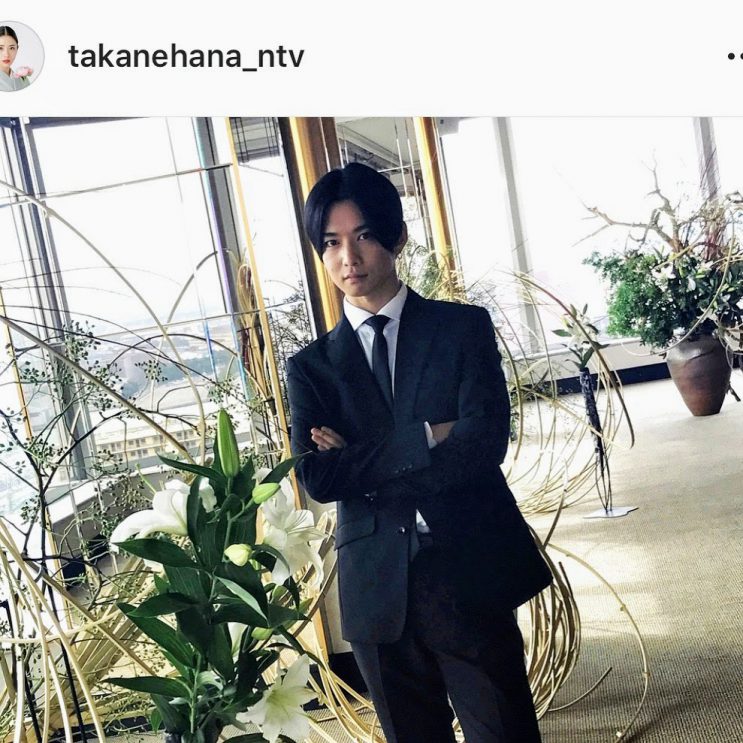 If you see the Ikebana besides an actor, it's easy to imagine how big it is.  Originally this place was a pier on script, but the director loves Ikebana passionately and he changed the place to the hotel lounge with Ikebana decoration. Old guy wants to exploit a young guy  in this scene. I made Ikebana to make it reflect the horrible influence of an old guy to a young guy. It looks like bamboo are almost attacking him from backward.
This is another Ikebana in a shooting.  Assumed that here is a bath room of the president,  the director asked me to make Ikebana that make him look like a God.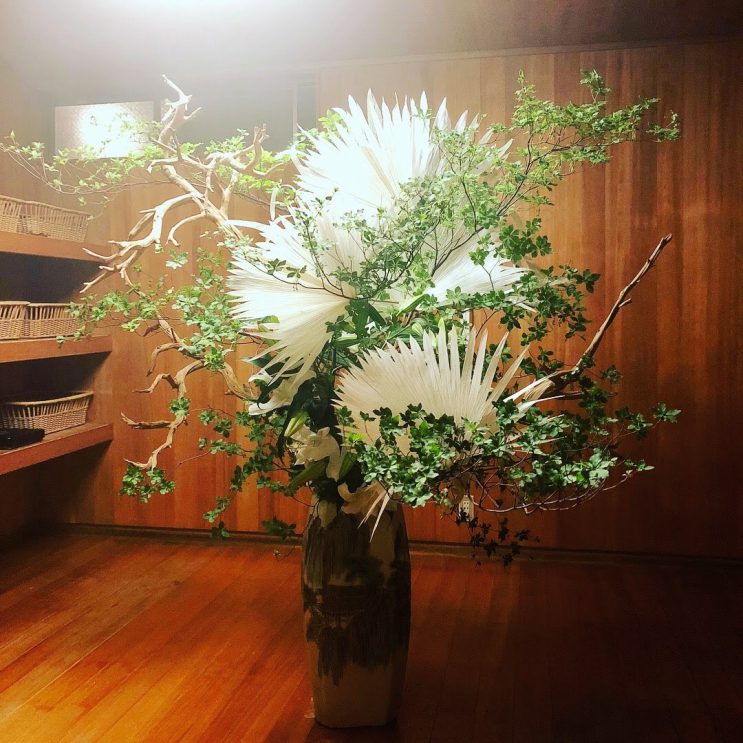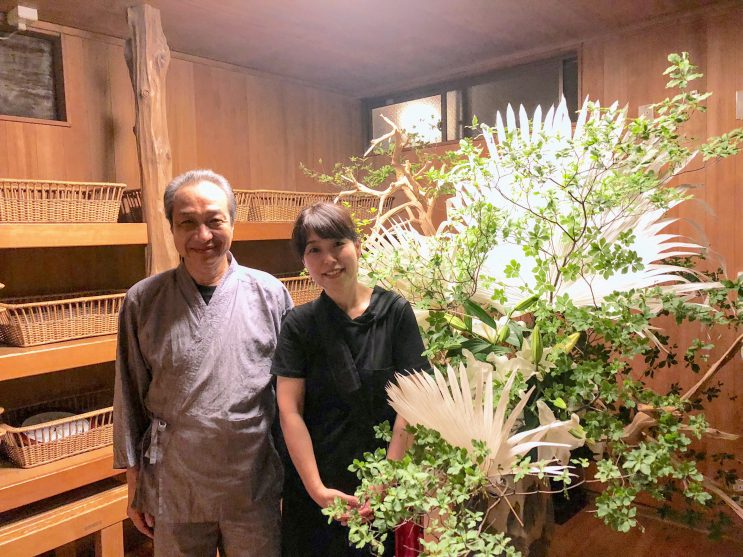 With an actor, Fumiyo Kohinata, who is a famous actor in Japan and he is always kind and warm and cheer up all staffs. But in shooting, his character never smile as he is a strict and silent president of a Ikebana school.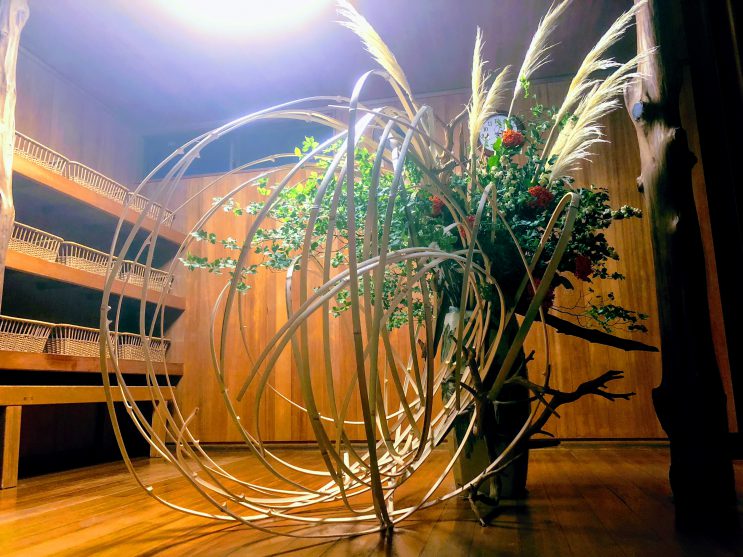 In the second shooting in a bathroom, I used bamboos again.  WARIDAKE, split bamboo is surprisingly soft and flexible and we can express beautiful curved lines.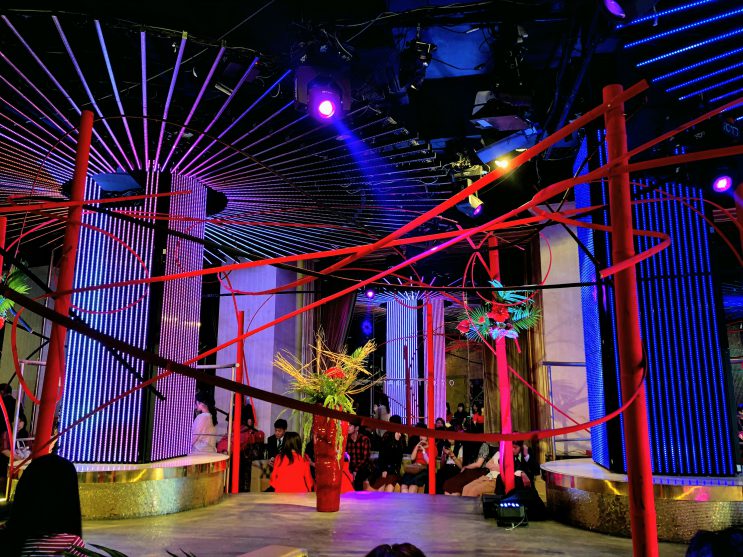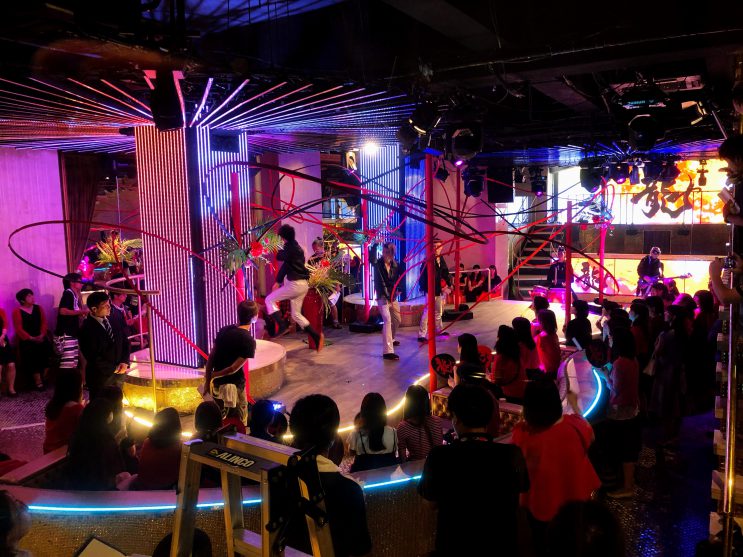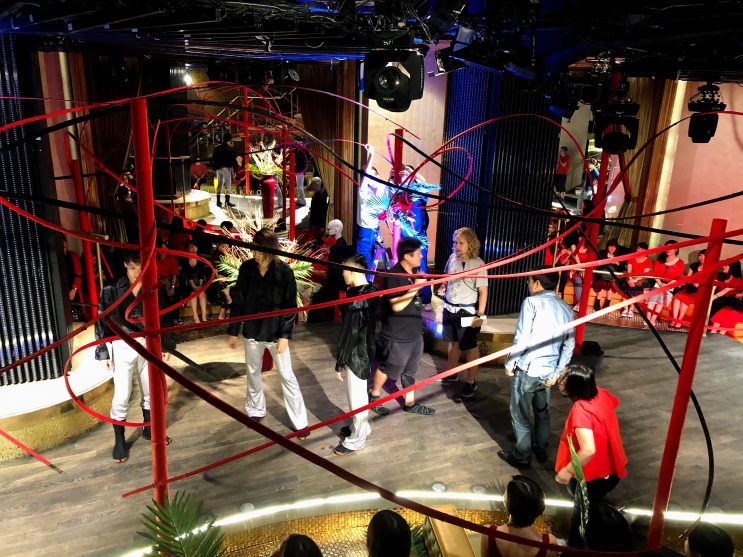 This is a renewal show of one Ikebana artist.  The shooting was done at club space.The dancers show sexy and powerful performance among bamboo structure.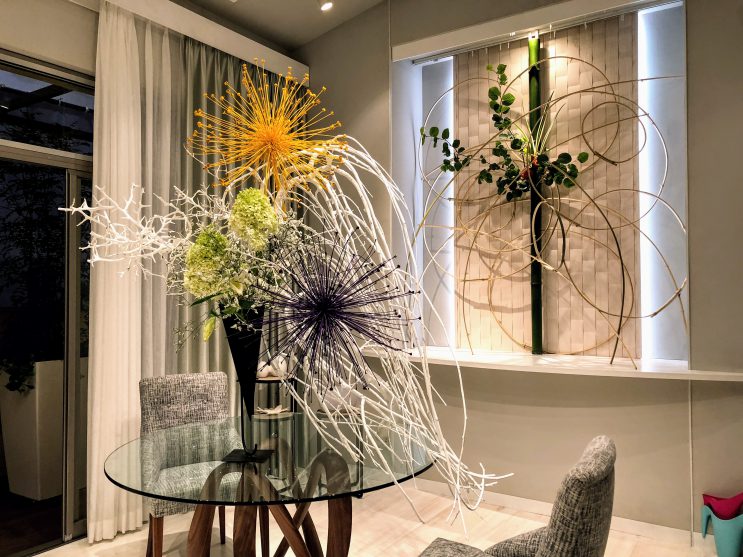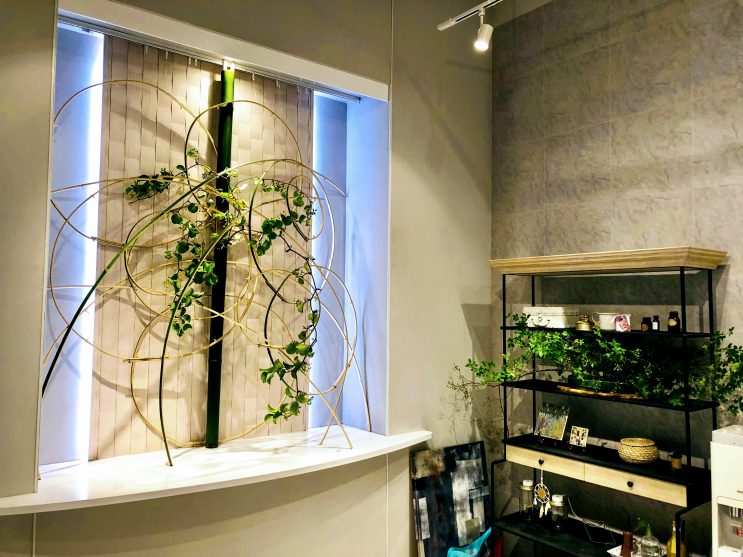 I used bamboo also at the apartment of main character.  The theme is stylish and sophisticated atmosphere as main character is a daughter of the president.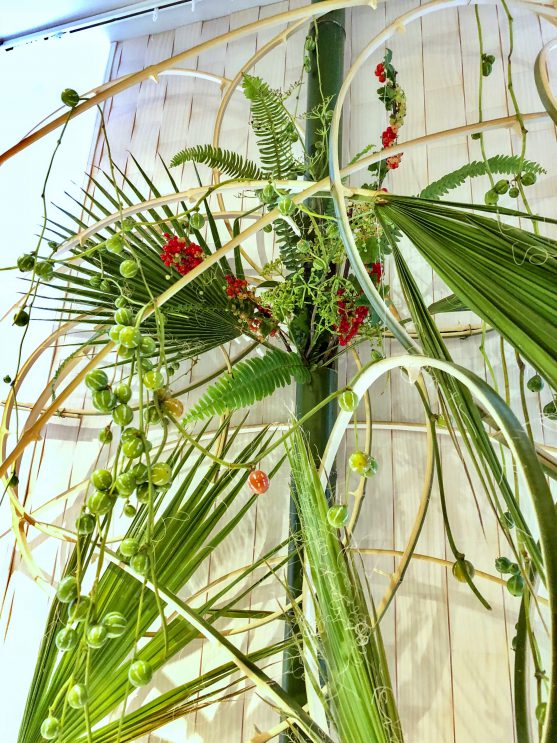 If I used tropical materials, the wall decoration of bamboo can be tropical.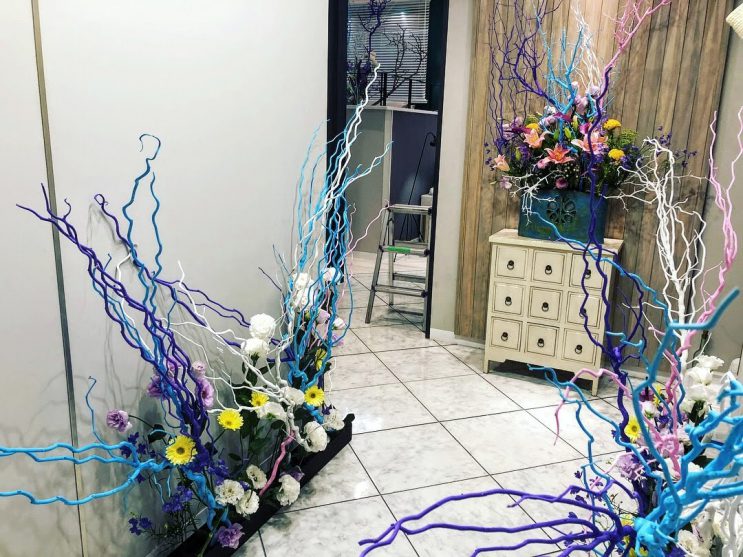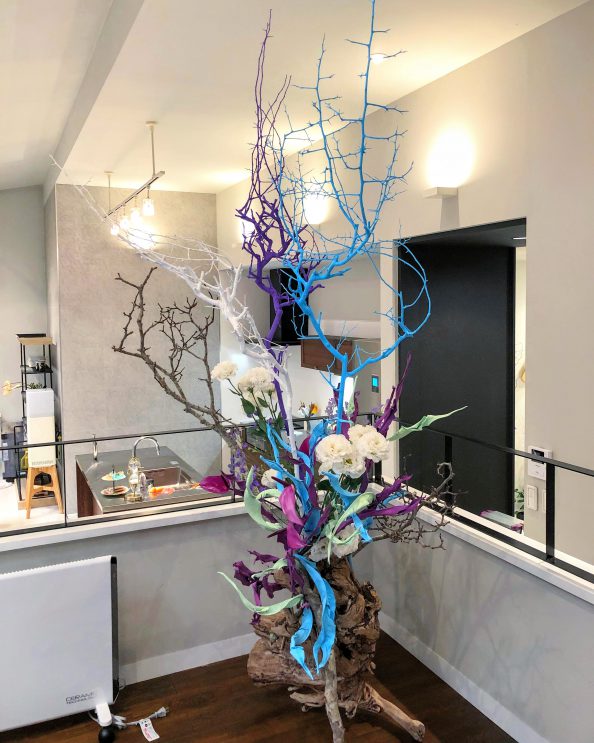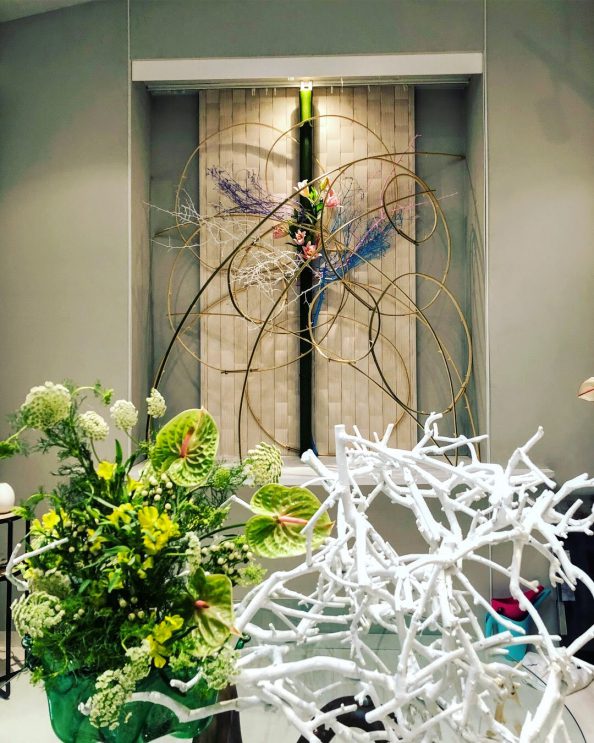 This colorful composition used in one love scene.  The director told me, "Let's make a mermaid castle".  I painted a lot of materials with soft and light colors and tried to make a mermaid castle where a new love will be born.The structure that looks like coral is one made from combining a lot of branches that I painted with white.
I have more works to talk about.  To be continued later.