Private lesson for Tiffany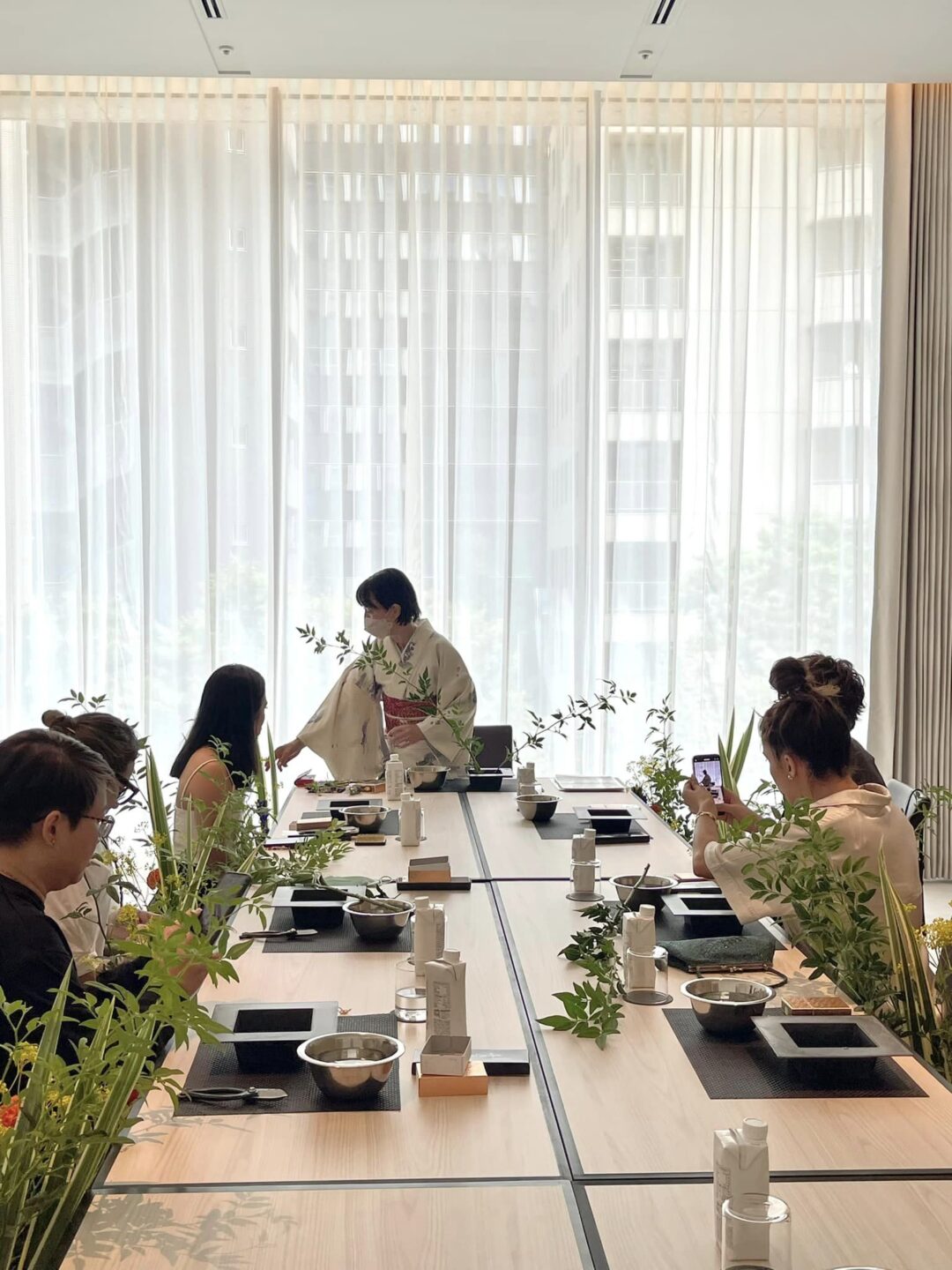 Ikebana special private class hosted by Tiffany.
Guests were editors from South Asian countries.
They visited Tokyo for Tiffany Botanica Blue Book 2022 Exhibition. I really appreciate that they thought they wanted to experience Ikebana of Japan even in a busy schedule. They are originally creators, so all guys were so good to create Ikebana. The place was the conference room of Edition Tokyo hotel. The room were gorgeous and I confirmed they could enjoy the atmosphere as well as Ikebana. I wish they sometimes remember Ikebana and arrange flowers in their mother countries with Ikebana scissors I presented.