Stage decoration with Ikebana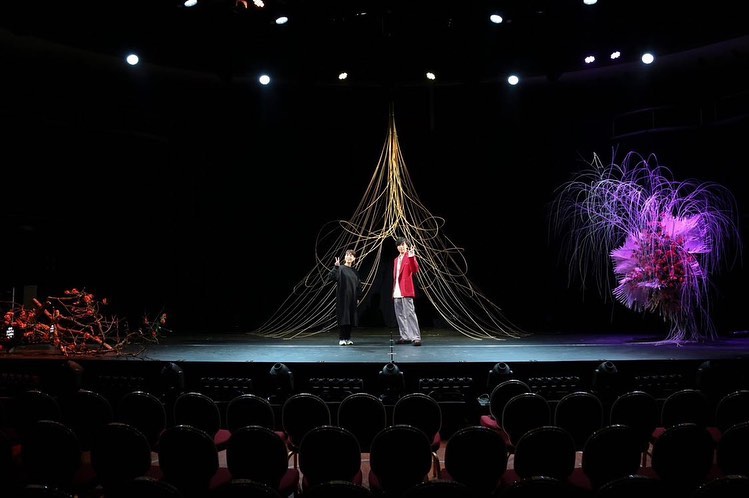 He is a popular actor and he puts on Kimono and dance on the stage, like Kabuki style but more casual way. On the stage he and Ikebana created something new together !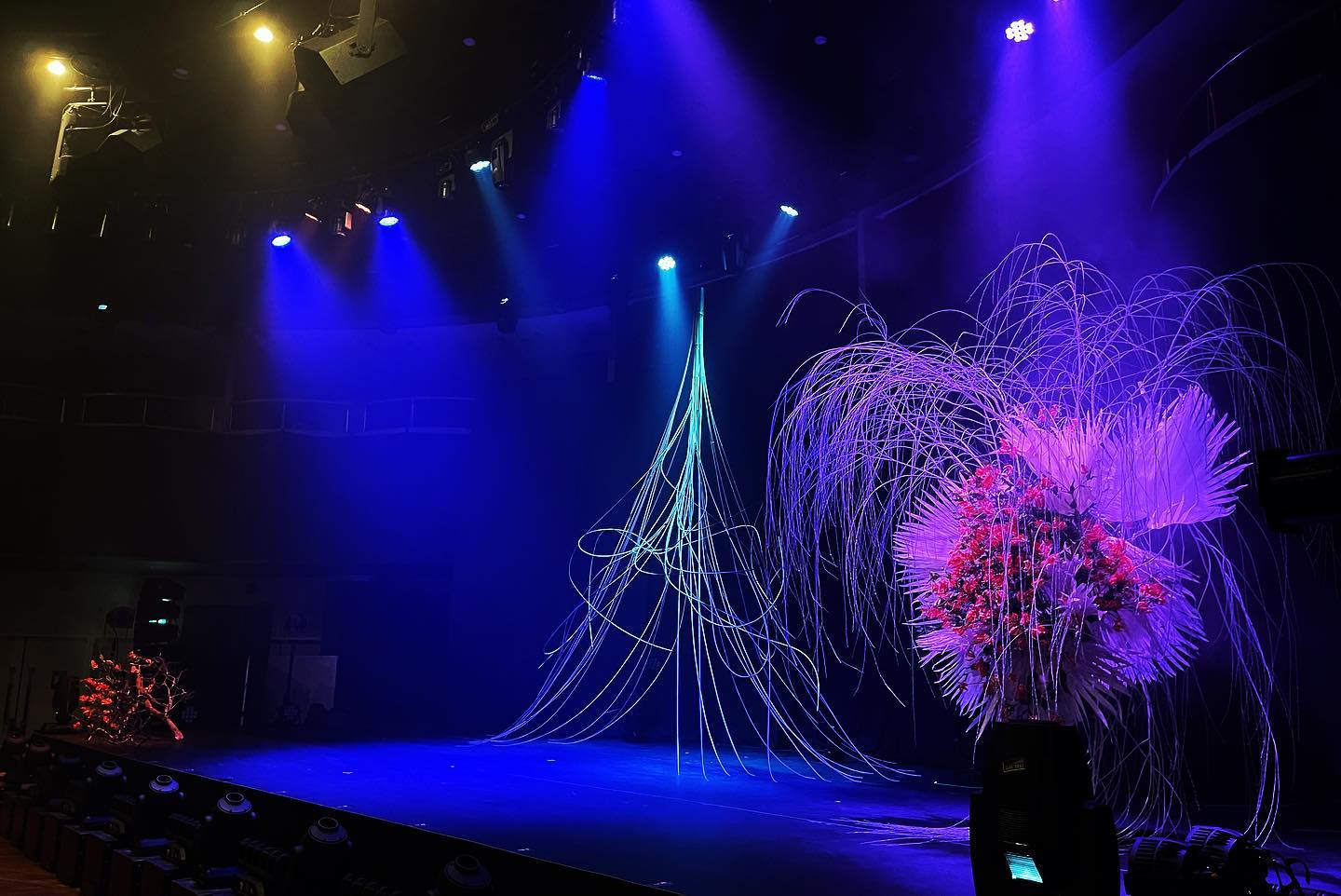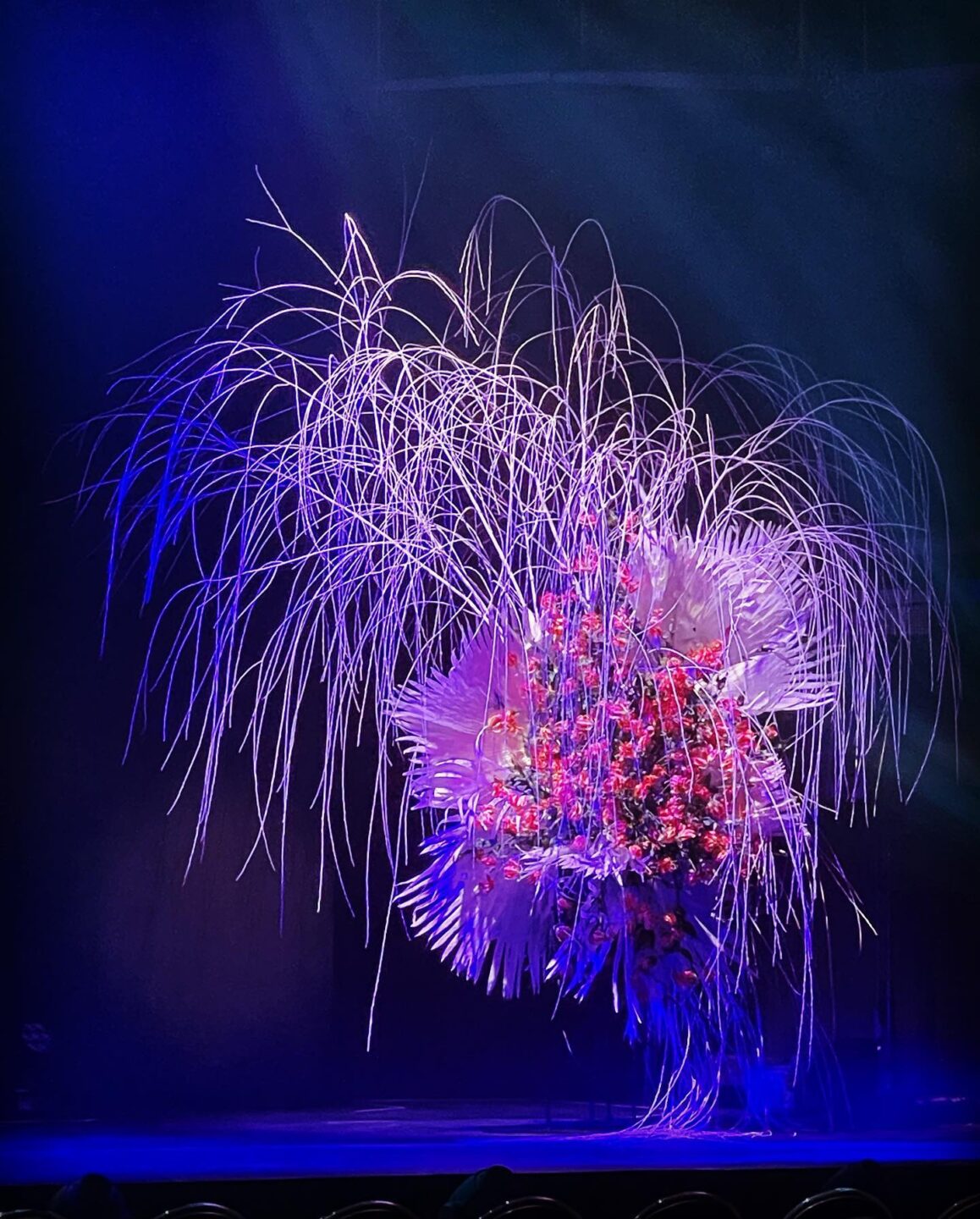 The right huge Ikebana is arranged with white painted willow, bleached palm leaves and glory lilies. The theme of the stage is snow, moon and flowers. Willows look like snowing!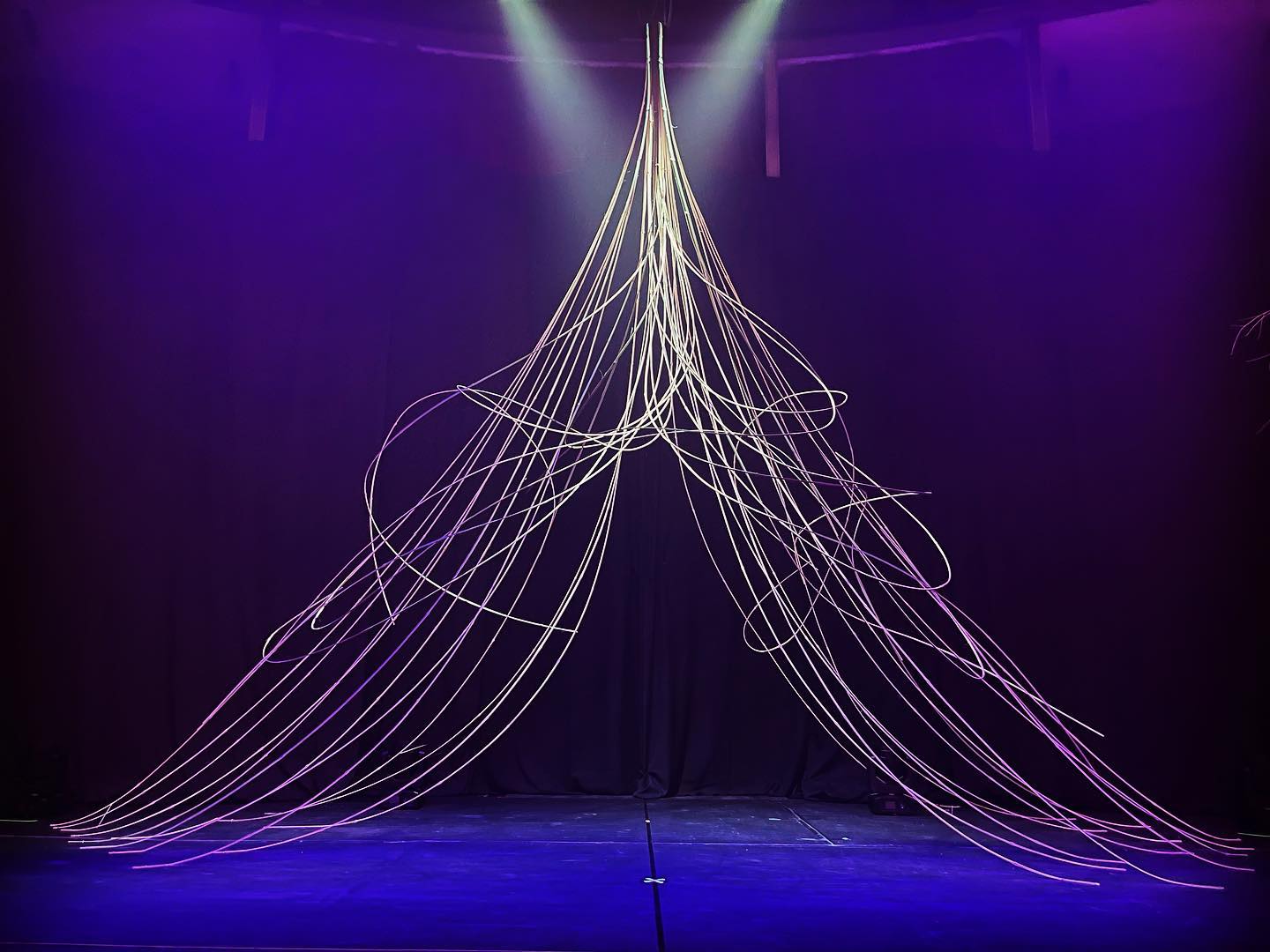 The bamboo at the center of the stage. The actor comes and go here, so I created this hoping this looks like a special gate.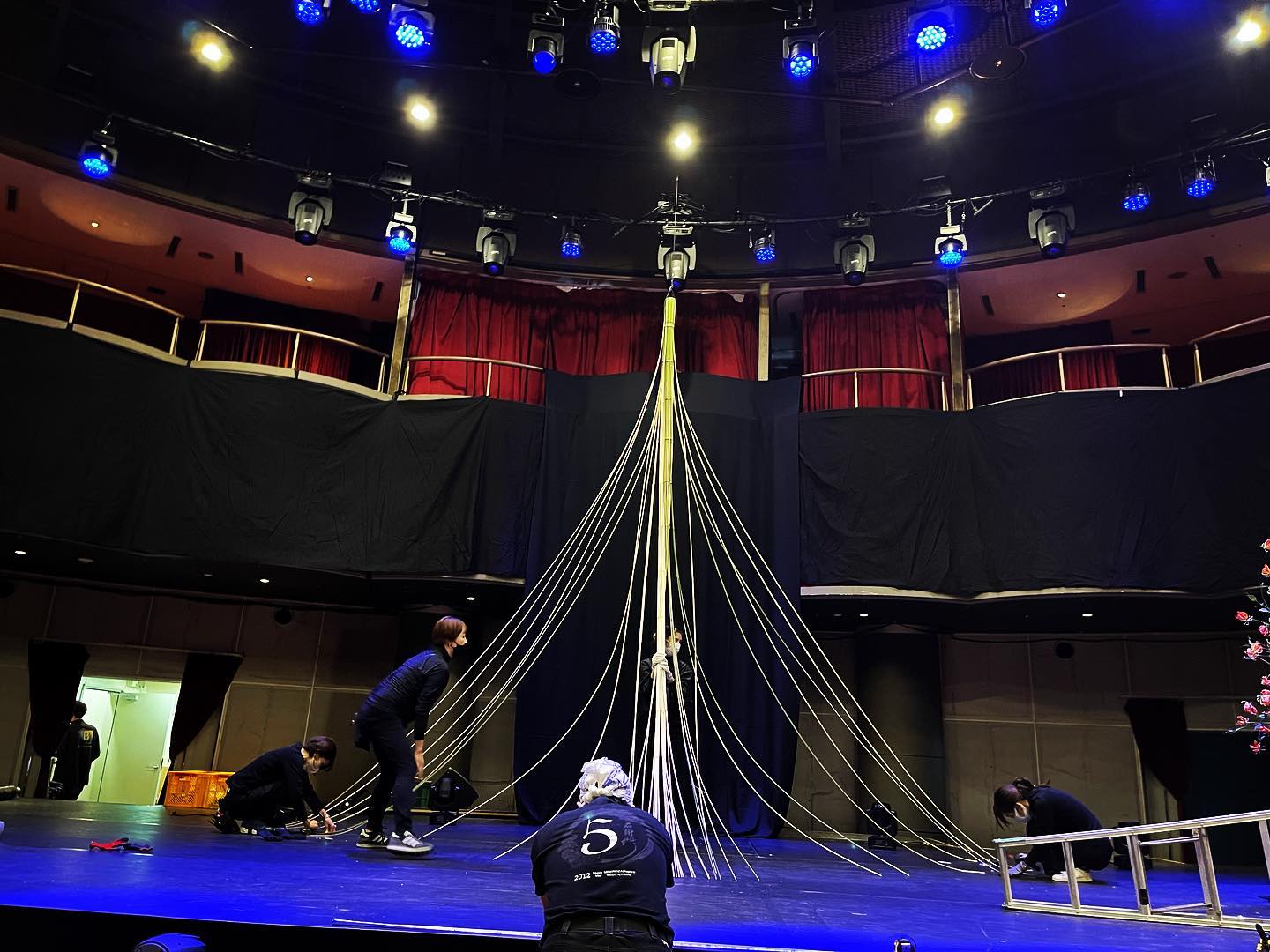 A bamboo was split into 44 pieces and spreading widely like raining.
This time I didn't have a lot of time to create, so the time was a big challenge for me. I created this bamboo gate within 15 mins with 4 assistants. Yes! We've done!!!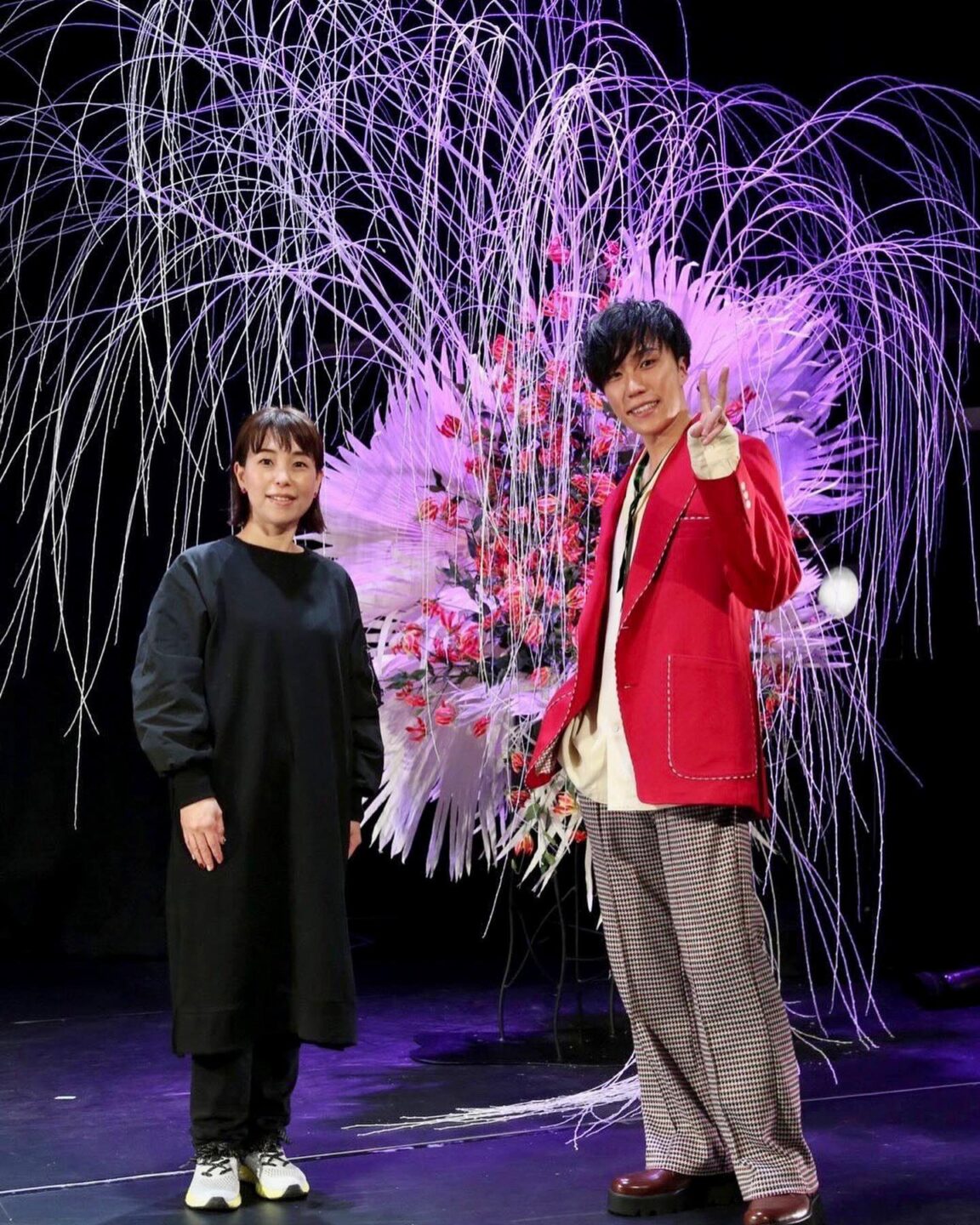 I really appreciate for this wonderful opportunity and his kindness and talent.
He uploaded to YouTube about this event.  You can see the show and its atmosphere a little bit.
I uploaded more photos and movies to my Facebook and Instagram.  Please check it out!