To Rome! At the perfume shop!
I'm a really slow writer like a snail.  As for my newest information, please check my SNS.  I'm active on Instagram and Facebook because that's easier to upload.
Instagram is here https://www.instagram.com/mikaotani_flowers/     Instagram ID is mikaotani_flowers
Facebook is here https://www.facebook.com/mika.otani.180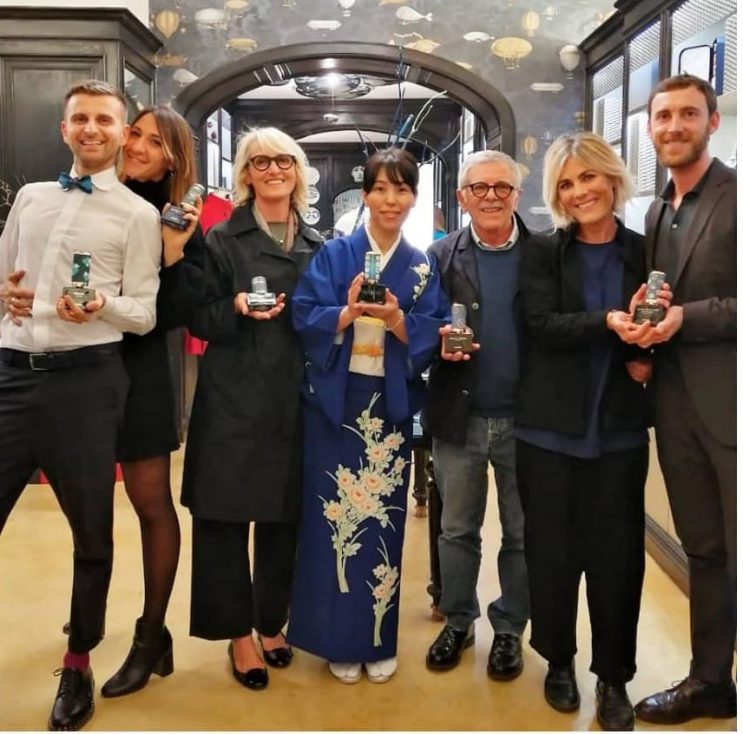 I've been to Rome on November for Ikebana demonstrations and workshops. The 1st mission in Rome is to arrange Ikebana that is inspired by the new perfume.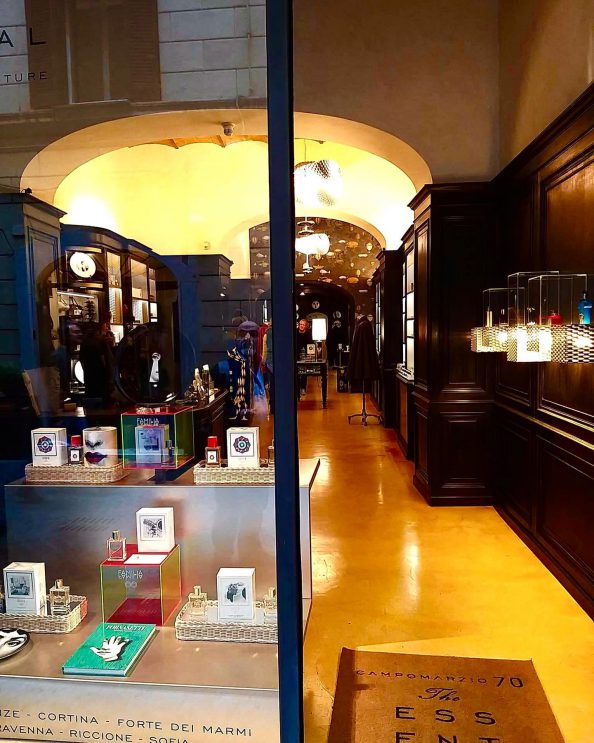 Here is the beautiful perfume shop.  Italy has a deep perfume culture and people are seeking their original perfume. Anyway they love perfume.  They are enthusiastic about the coming new flagrance.  Here is the shop URL:
https://shop.campomarzio70.it/
This is the newest perfume named "AO". "AO" in Japanese means blue.  This perfume has deep stylish Japanese images. Package also has Japanese calligraphy  design.  They sent me the perfume to Tokyo before. When I opened the bottle, the flagrance reminds me of a deep Japanese forest, fresh and leaves odor.  You can buy this perfume online.
https://shop.campomarzio70.it/collections/profumi/products/ao-floraiku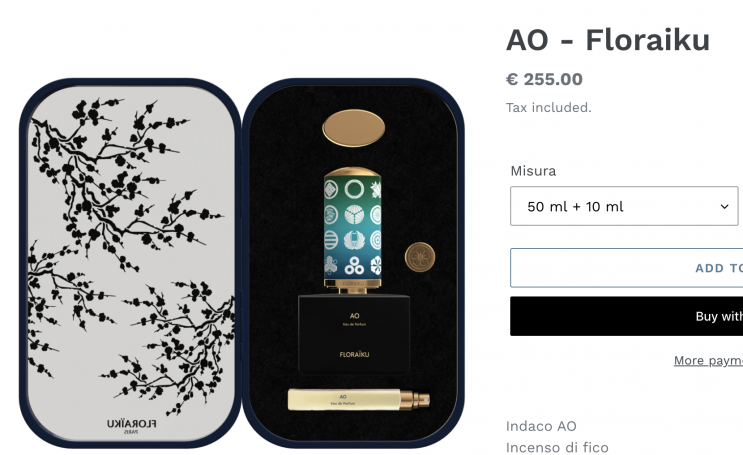 The 2nd floor of the shop is the venue for Ikebana demonstration.  After demonstration, we will have a cocktail party at the 1st floor.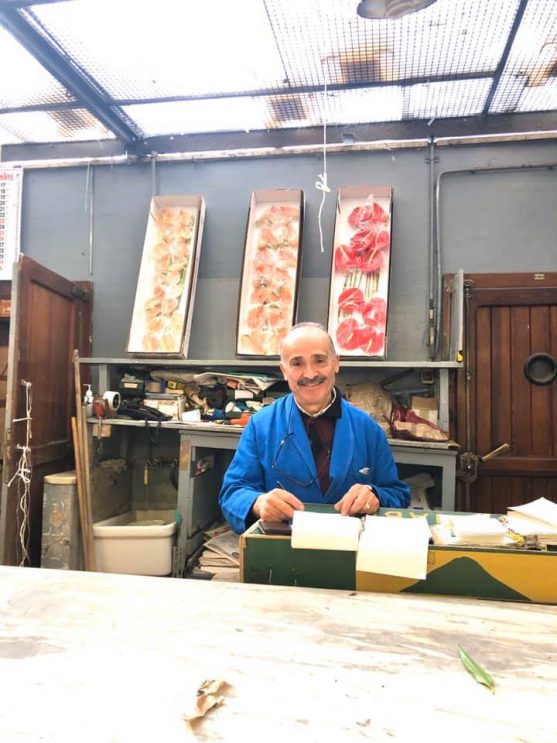 As always, when I arrived at Italy, I went out to a flower market to check flowers.  I met this guy in a flower shop.  I realized I was in Rome by him. What a typical gentle Italian guy!   I could feel like I was in a good old Italian movie. As for containers, I borrowed all of them from an amazing Italian potter.
I owed him a lot as he game me a space to prepare Ikebana.  Thank you!!!
In Rome, even a stationery shop is amazing!  The city where Michelangelo and da Vinci were living and working!
デモ用の葉が、色が薄いので、もう一度着色。Lucioのアパートの屋上で。なんともオシャレなアパートです。屋上もまるで映画に出てくるような素敵さ。築130年だそうです!
Painting again on the roof! Beautiful apartment!

大谷 美香さんの投稿 2019年11月8日金曜日
Finally on the demonstration day!  My event opened at 7:00 pm.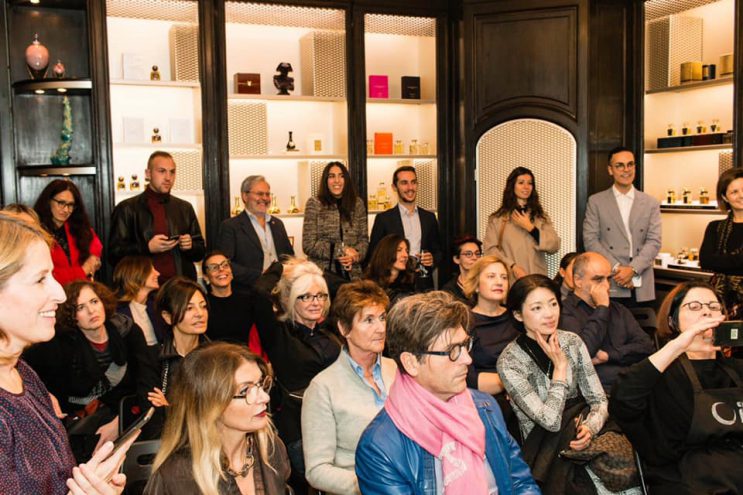 Please check the movie!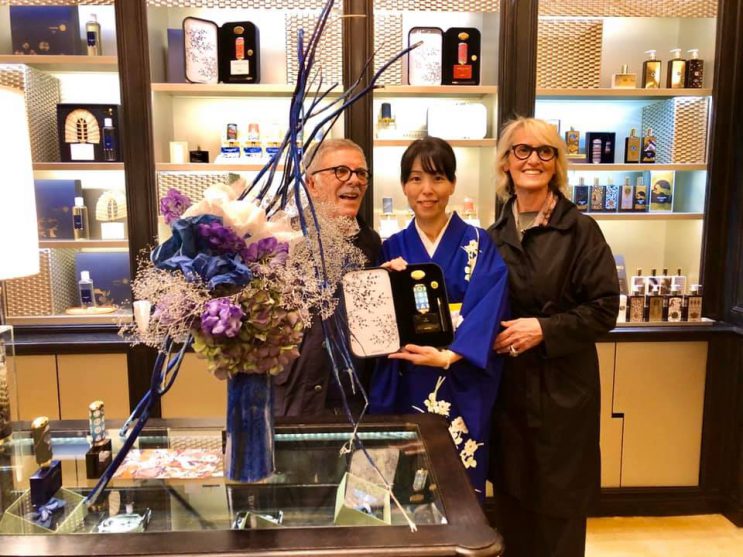 With owner couple.  I brought a blue colored Japanese paper, Washi, from Tokyo, then I arranged flowers, Washi, and blue painted branches.  All images came from the new perfume.
PS.
This is Italian famous Youtuber.  When he spoke to me, I just misunderstood he was a guest of the perfume shop.  On the next day, my friends showed me his Youtube, then I understoop.  It's unique experience!