Hiromi Go is a famous and popular legend on Japanese pop music world.  I feel honored to announce that I got an opportunity to arrange a huge Ikebana on his concert. Here is a movie.
We did  collaboration along 3 songs.  The director of a stage planned like this.  Hiromi Go is singing inside a Ikebana that looks like sad and lonely on the 1st song, then when he sings a love song, the Ikebana will be suddenly get bloom on the 2nd song.  Finally Ikebana will be flourished gorgeously and he sings an ultimate love song on the 3rd song.
The most challenging part for me is the 2nd song.  I will appear on the stage with dancers and arrange Ikebana in front of the audience along he is singing.  I have to finish arranging just on time if he finishes to sing.  If I arrange too long or too short, it is not perfect as a performance.
I run through again and again with dancers and got trained to finish my Ikebana just in 5 mins and 4 seconds.
This should be a good performance for the audience as they will come to a concert to enjoy an entertainment. They are not fan of Ikebana. They are enthusiastic fan for the singer.  So we planned that I would be a performer and should arrange with dancing.  The intention of a director is that dancers are the spirits of woods and I will empower them with flowers.
My challenge for the first time in my life!  Ikebana with dancing!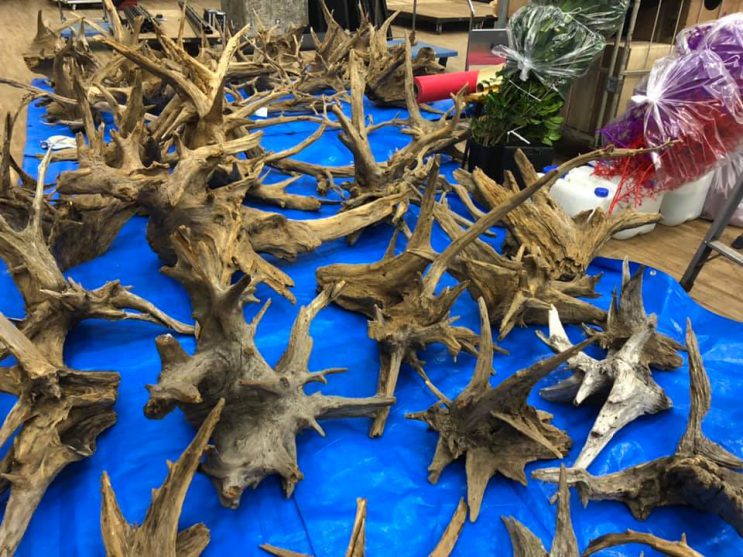 I used a tons of drifted woods!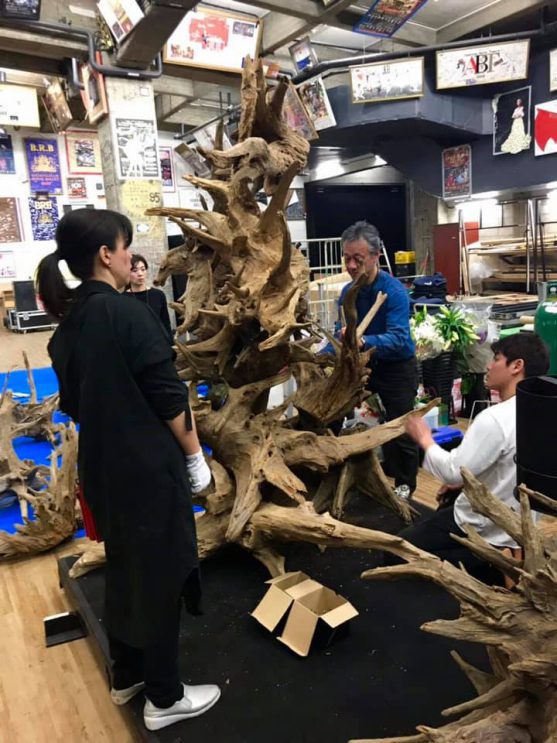 One piece of drifted tree is big and silent. But if we get together them, surprisingly the movement will come out inside the structure.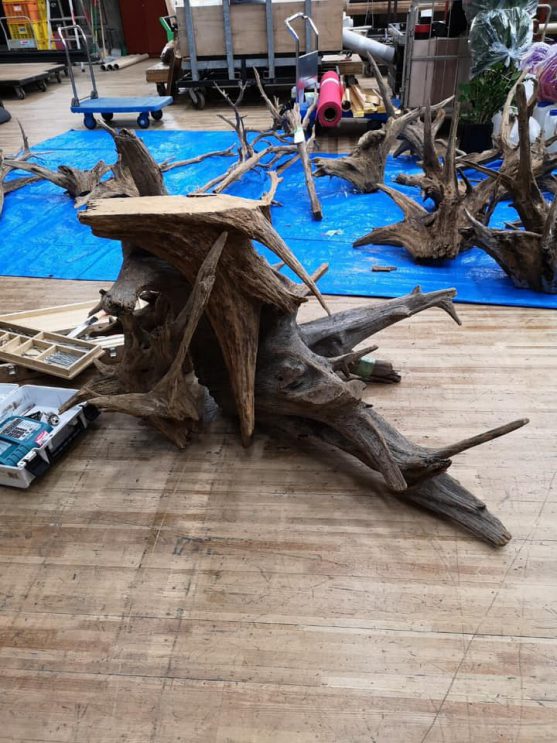 Above one is a chair on which the singer will sit.  I made that from trees also.
This is the 1st structure for the first song.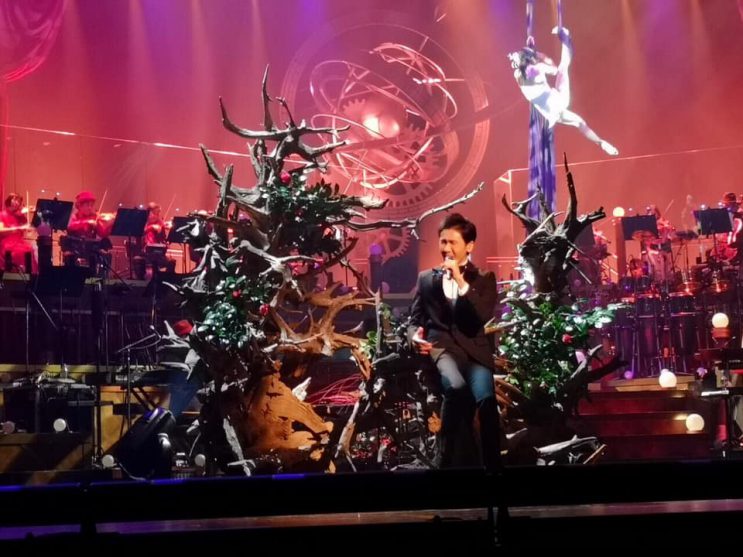 Can you feel that he is singing in a lonely woods?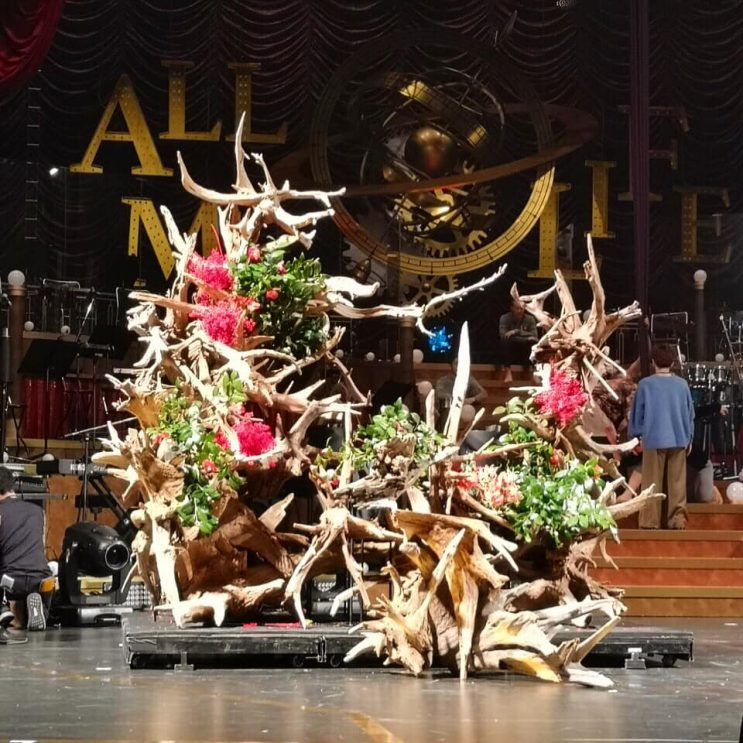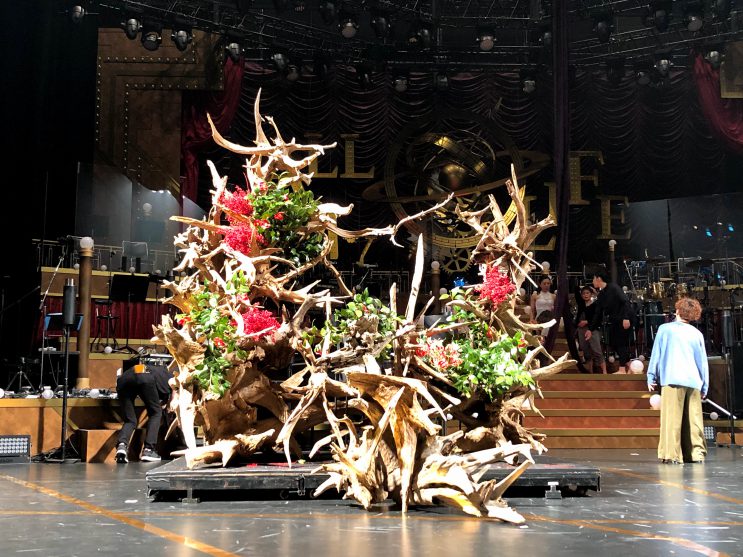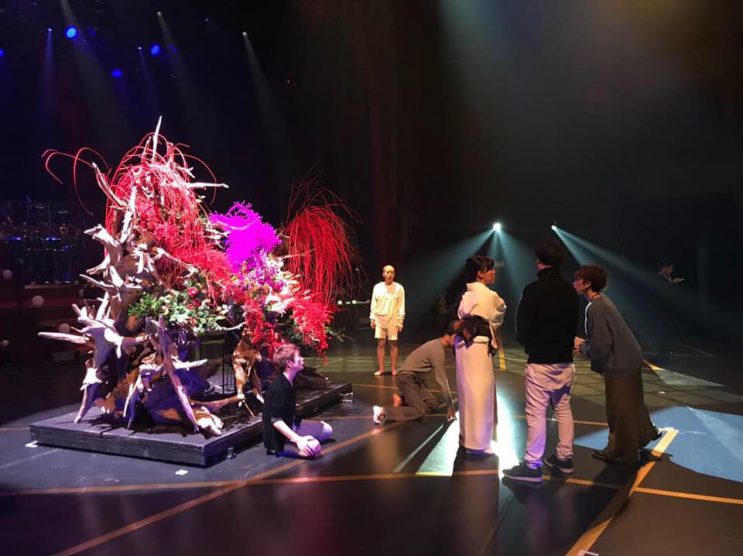 We create a performance with dancers, a director, and a choreographer together.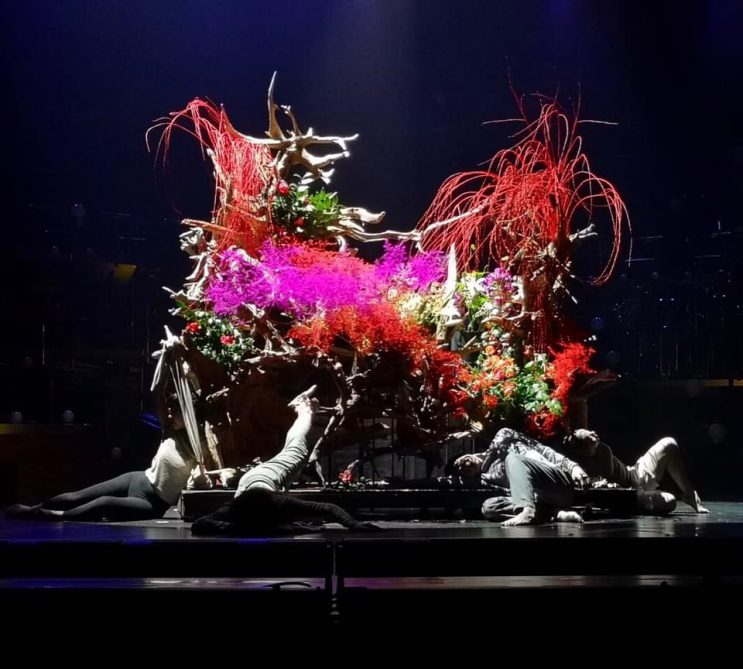 This is the last moment of the 2nd song.  Dancers look like a part of Ikebana.
Here is the movie of the 3rd song.  This one is on rehearsal.  My Ikebana look different with various light effect.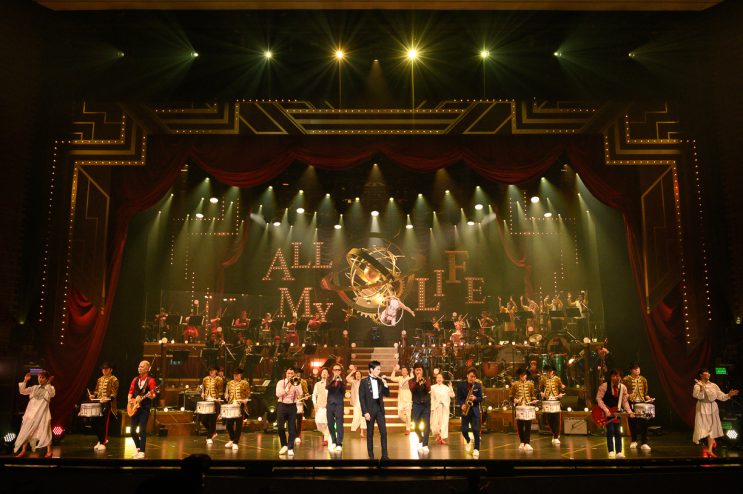 This concert became a news! ( sorry in Japanese)
https://music.oricon.co.jp/php/news/NewsInfo.php?news=2130478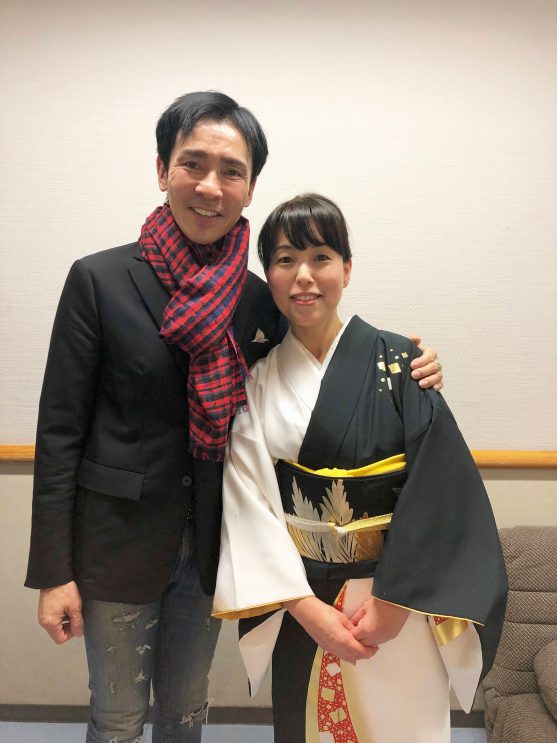 I really appreciate Hiromi Go and all members and all my students! I've never forgot this moment.  This is a milestone for my Ikebana life.