Summer collection of mizuiro ind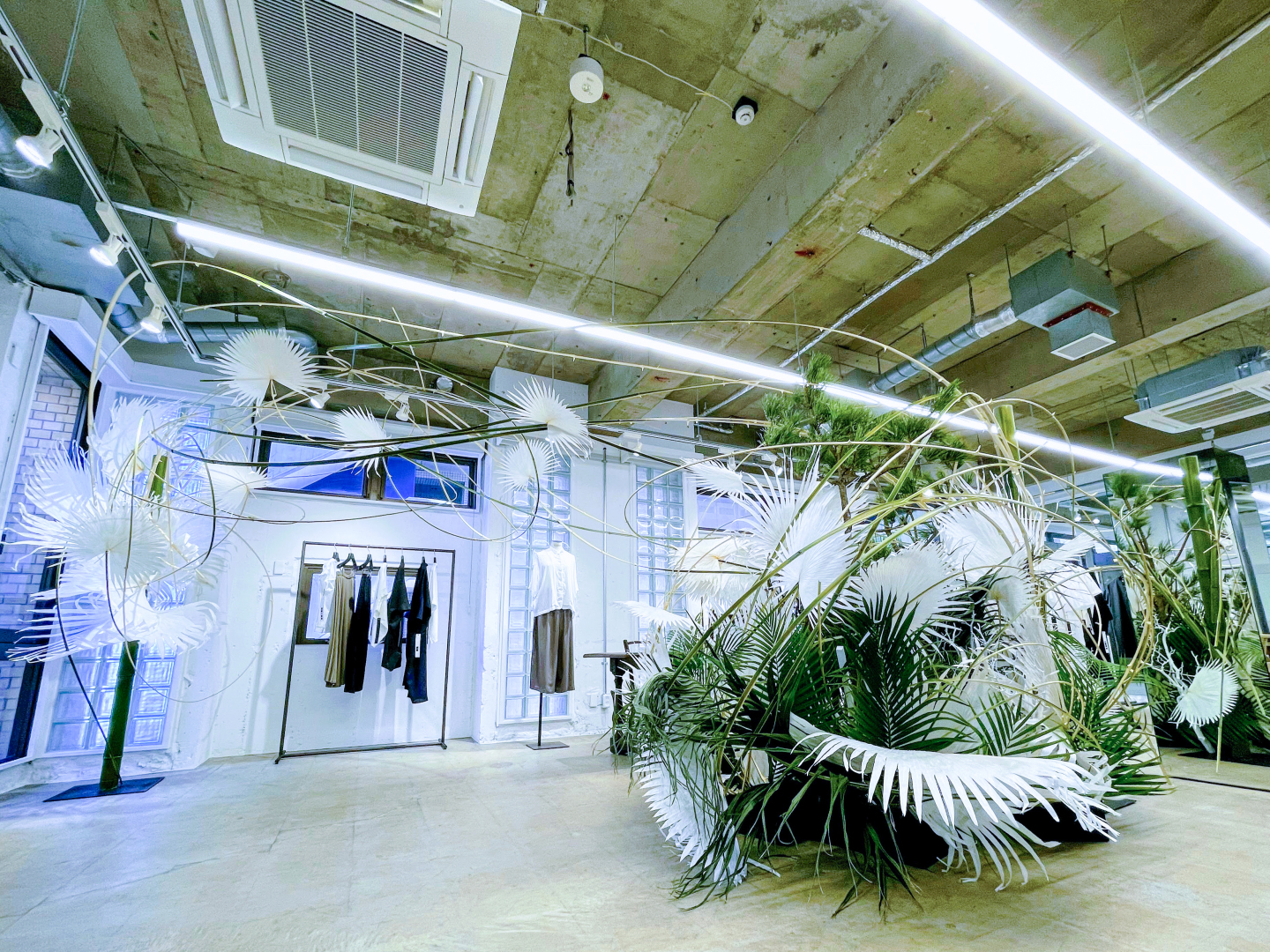 Big Ikebana for a fashion brand summer collection
The theme is "air"
I decorated with Ikebana the venue for a summer collection of Japanese fashion brand, mizuiro ind. The outside of the room is still the end of winter, but as for fashion world, it's already summer!
The sense of air, sunbeams, green, wind, and a feeling of freedom. Those words were the keywords I got from a fashion brand, then I came up with this structure. If you walk below the split bamboos, you can feel like flying like a bird.
How to create a huge Ikebana? I'd like to show you a fantastic Ikebana world on Youtube. You can check every moment to create a huge Ikebana.